In my role as Norwegian national team manager on FM21, I need to keep tabs on how my Golden Generation are performing. I'll be creating separate posts to track the key players who'll play a big part for the national side while I'm in charge.
This post will be tracking Martin Ødegaard.
---
Day One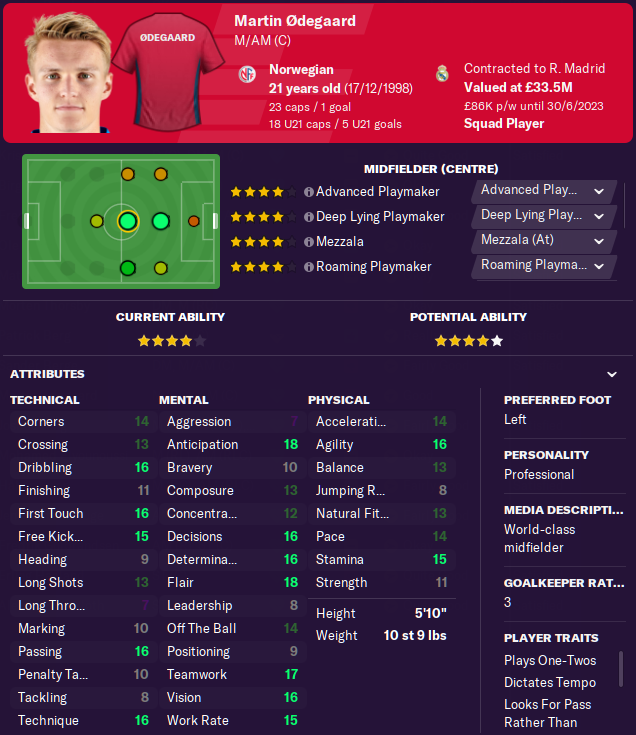 If Haaland is scoring our goals, Ødegaard will be creating them.
At just 21-years-old, he's already considered a world-class midfielder. He's a world-class playmaker to me. The vision, the flair, the technique and passing. The first touch, the dribbling ability, the agility! Jesus. If I can't get Ødegaard assisting Haaland on a regular basis for the national team, I may as well resign and retire.
Will he get enough minutes at Real Madrid to continue on his development path? I'm really hoping so.
---
End of 2020/21 Season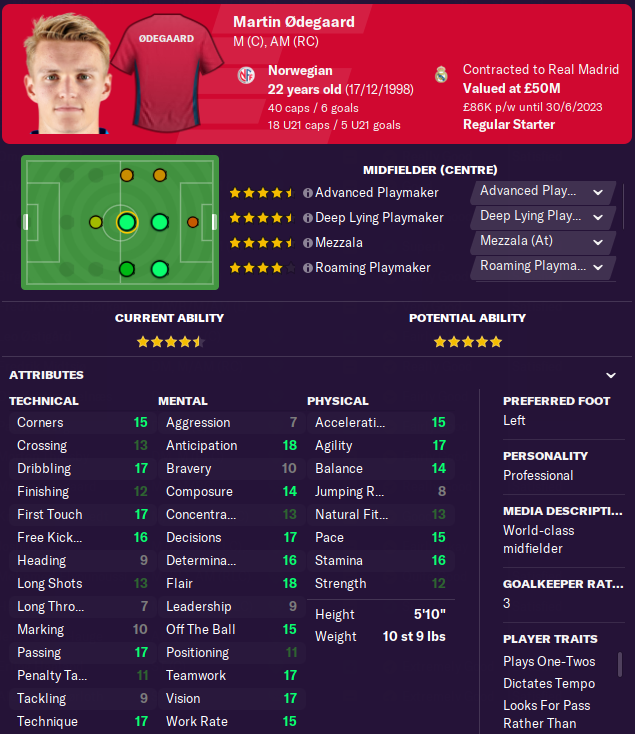 Ødegaard's season ended with defeat in the Champions League final for Real against PSG, as the Madrid giants ended the season empty handed.
Personally for the 22-year-old, it was one of his best seasons. He hit the magic double figure tally for both goals and assists. 10 goals and 11 assists in 41 starts (and 13 sub appearances) is a decent return in a Madrid side that finished way behind Barcelona and champions, their city rivals, Atléti.
They've brought Angel di Maria back to the club but sold Isco, so I'm willing to bet that Ødegaard will continue as chief playmaker. He's been switching between a central and a wide role, similar to national level so far.
---
United to Prevent Suicide
While you're here, why don't you visit the link below to find out how you can help break down the barriers of talking more about suicide. If we talk about it more openly, we could save lives.